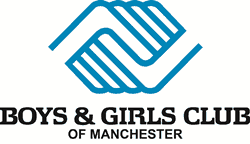 MANCHESTER, N.H. – Manchester Mayor Joyce Craig will declare Boys & Girls Club of Manchester Day on Wednesday, April 17 at the organization's annual fundraising breakfast at the DoubleTree Downtown Manchester. To help promote this initiative, the Manchester Club will utilize media that day and leading up to April 17 to create greater awareness of their mission and service to youth. "We want to take our message beyond the 650 people at our breakfast event and inform the broader community about the work we do to provide children with a safe, fun and affordable option for before and after school care and during the summer months," said Diane Fitzpatrick, CEO. "April 17 will be everyone's chance to make a gift in support of our kids, the future leaders of our great community."
The theme for this day of giving, "Be a Hero…Help a Club Kid", promotes the idea that every individual has the opportunity to impact another life. "Not all heroes wear capes," said Diane Fitzpatrick. "The members of our community who have supported this organization for the past 112 years are our heroes. We couldn't do the work we do without the generous support of our community. Our parents who work tirelessly to care for their kids, our staff who provide mentorship and unique opportunities for our members, our corporate partners and donors, and our kids who overcome difficult obstacles…they are the true heroes."
A few highlights from the past year include:
Serving 4,014 youth in 2018 – 2,514 as Club members and 1,500 through community outreach.
Operating three Club sites in Manchester and a summer camp in Bedford, with 60 adult staff and more than 73 program volunteers.
More than 70% of Club members qualify for free or reduced fee school lunch and 43% live in single-parent households.
In 2018, the Club served 7,748 breakfasts, 98,500 snacks and nearly 35,000 dinners through their food service program and served 16,866 summer meals to day campers and teens.
The ABC Program, a partnership with the Manchester School District, provides staff members the ability to track school grades, attendance and truancy, as well as behavioral issues in real time.
Through a partnership with Northeast Delta Dental and Virtudent, 85 children visited the on-site dental clinic. Children needing extended dental care were referred to Easter Seals New Hampshire.
The Keystone Club – a teen leadership program – worked with SNHU students in the Advanced Public Speaking Class to develop speech-writing and public speaking skills.
The Saturday 500 Degrees program helped teens explore and prepare for post-secondary education and career opportunities.
$85,315 was awarded in summer financial assistance to help parents afford summer camp fees.
Every gift, no matter how large or small, will have an impact. Unleash your inner hero! Make a gift to support the Boys & Girls Club of Manchester. Visit http://www.BeGreatManchester.org today! And when you do, share the news on social media using the hashtags #BGCMHero and #GreatFutures.
About Boys & Girls Club of Manchester
The Boys & Girls Club of Manchester is one of the 53 founding organizations of Boys & Girls Clubs of America. The Manchester Club was incorporate in 1907 and currently has an annual membership of nearly 2,000 boys and girls. The organization operates programs at three sites throughout the greater Manchester area. For more information visit, http://www.BeGreatManchester.org.