Governor Chris Sununu was recently interviewed by Matt Flegenheimer at Red Arrow Diner in Manchester for a New York Times article. This article is the outcome of the Governor Sununu interview and discusses the New Hampshire governor's thoughts on a presidential run. Check out an excerpt below or click here to read Chris Sununu Eyes the G.O.P.'s 'Normal' Lane in 2024. Does It Exist? on the New York Times website.
Thank you to the Laconia Daily Sun for sharing this news in the Saturday, February 25, 2023, edition. Check it out on the Laconia Daily Sun website or click here to download a print-ready PDF.
---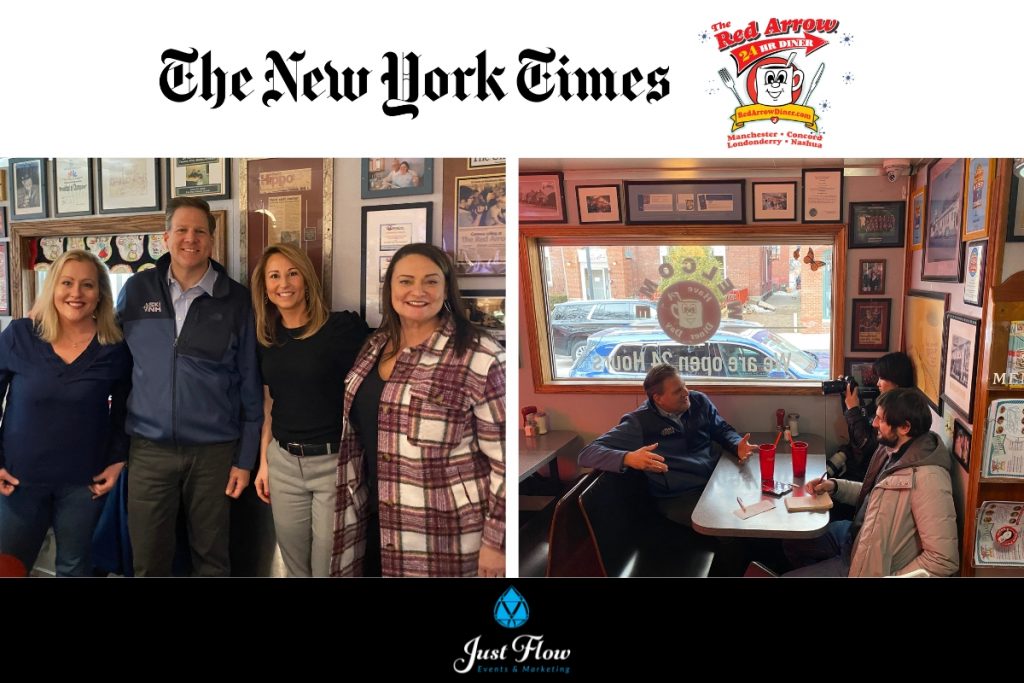 MANCHESTER, N.H. — When then-President Donald J. Trump visited New Hampshire in 2018, a typical delegation awaited him: flag-waving superfans, sign-carrying protesters and the sitting Republican governor.
Mr. Trump, true to form, seemed most interested in the first group.
"They love me," he said, admiring the crowd in Manchester from his executive limousine, according to the governor, Chris Sununu, who rode with him. Mr. Trump singled out an especially zealous-looking visitor. "You see that guy?" he said. "He loves me."
Never mind that the man's sign had two words, Mr. Sununu recalled: a four-letter profanity and "Trump."
"You like to think in that moment, 'Well, maybe he just didn't see,'" the governor said. But some people, he suggested, see what they want to see.
Mr. Sununu sees things changing.
After three consecutive disappointing election cycles for his party, Mr. Sununu says the time for indulging Mr. Trump's delusions has long passed. The midterms, he argues, proved that the nation, including many Republicans, had little interest in the far-right candidates the former president backed. Even nominating a onetime Trump acolyte from the prospective 2024 field, like Gov. Ron DeSantis of Florida or the former United Nations ambassador Nikki Haley, is a misread of the moment, he says.
And so, Mr. Sununu — a "Seinfeld"-quoting, Covid booster-boosting son of a governor who supported Mr. Trump's first two campaigns — is offering himself up as a walking referendum on the direction of his party.
"I don't like losers," Mr. Sununu has said, edging toward a Trump echo. "I'm not anti-Trump, I'm not pro-Trump. We're just moving on."
As Mr. Sununu, 48, considers a White House run, conferring with advisers and road-testing a message of de-MAGA-fied conservatism, the case against him as a national Republican force is straightforward: He calls himself "pro-choice" and is far lesser known than several would-be rivals. He represents about twice as many people as a House backbencher. He appraises himself as a man of limited vocabulary and occasional malapropism. ("I used to be very shy and inverted," he said in an interview.)
But the case for Mr. Sununu, and against Trumpism given recent electoral history, is even simpler, in his telling: Check the scoreboard.